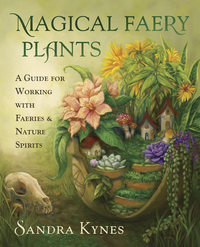 Magical Faery Plants
Explore the unseen realm of the Fae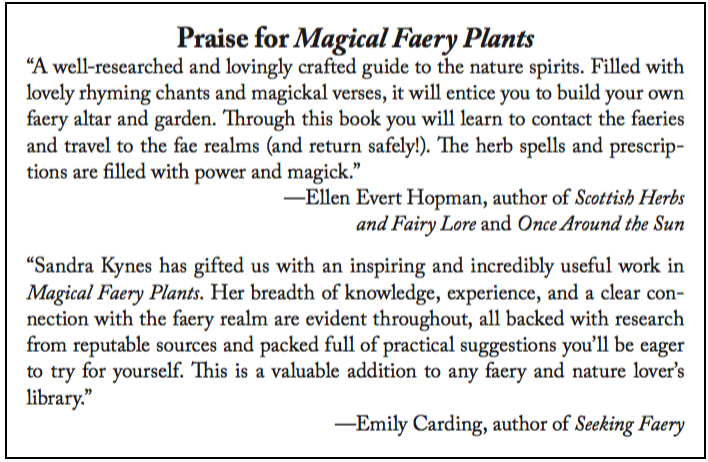 Lingering at the edge of our awareness, we sense a fleeting presence of something just beyond our reach, yet a persistent feeling tells us that we can make contact if we open our hearts and minds. We know that what we sense is not something left over from childhood dreams because many of us believe that there is more to this world than meets the eye. We know that the natural world is the key to unlock this age-old mystery.

When we remove the blinders of our human world, we find the fullness of this planet and the faeries and nature spirits that reside here with us. With their help, we can learn how to abide in concert with the natural world and discover how to make our everyday lives more meaningful and magical.
This book:
• provides a comprehensive introduction to working with faeries and nature spirits,
• guides you in establishing your purpose and where and how to find them,
• includes a step-by-step process and preparation techniques,
• furnishes details on altars and gardens,
• offers information faery magic and dream work,
• contains plant profiles with folklore and magical information.

Part One provides background information on the history and written accounts of faeries and nature spirits. It also guides you through my three-step faery attunement process, which makes it easier to contact and work with them. Part Two contains profiles for the common plants found throughout faery lore plus some obscure ones. It also includes profiles for a number of plants that are not found in the faery folklore, but have become associated with the fae.

Whether you are new or experienced in working with faeries and nature spirits, "Magical Faery Plants" provides a fresh, twenty-first century approach that will be an essential go-to reference on your bookshelf.

Available in Paperback
Amazon | Barnes & Noble | Llewellyn | Books-A-Million
Amazon United Kingdom | Blackwell's | Booktopia Australia

or E-Book
Kindle | Nook